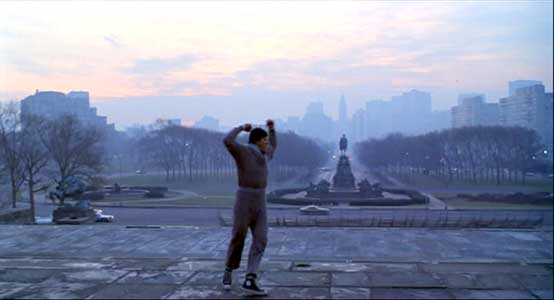 These cookies are taken from Hollywood actor Sylvester Stallone's book, Sly Moves.  He apparently created this recipe himself when he was training for the Rocky movies as he needed something that would provide him with energy for his long training sessions.  Obviously, he needed to keep these healthy to avoid adding excess body fat. 
I've made these myself and they are actually really tasty.  They can help satisfy that sweet craving so many of us have, especially around this time of year.  Give them a try and let us know how you liked them.
1/2 cup whole wheat flour
3/8 cup brown rice flour
1/4 teaspoon baking soda
1/2 teaspoon ground cinnamon
1/4 teaspoon salt
3/8 cup brown sugar
3/4 cup Quaker old-fashioned rolled oats
1/2 egg
1/4 cup olive oil
2 tablespoons water
1/2 tablespoon molasses
Preheat over to 375 degrees. In a medium-size bowl, combine wheat and rice flour, baking soda, cinnamon, salt, brown sugar, and oats. Make in indentation in the center and add egg, olive oil, water, and molasses. Mix vigorously until the dough is moistened. Roll into tablespoon-size balls and place two inches apart on ungreased cookie sheet. Bake 8-10 minutes or until done. Remove cookies from oven and cool on wire rack. They should be soft and slightly chewy.
The following two tabs change content below.
Matt has been involved in the fitness industry for over 10 years and has worked with, and helped countless individuals improve their lives. After college, Matt started his fitness career working in the trenches as a personal trainer for a big corporate gym. It was here he saw how impersonal Big Fitness really was. Clients weren't people, they were just sales waiting to be made. After branching out and starting his own personal training business in San Diego, Matt soon developed the idea of Share It Fitness and started our (now highly successful) blog. A fitness junkie himself, Matt knows the importance of incorporating exercise into your life. When he isn't working at Share It Fitness, you can find Matt running, biking, taking yoga, or pumping iron around San Diego.